Conference Name: 9th Kuala Lumpur – International Conference on Social Science & Humanities (ICSSH), 22-23 November 2022
Registrations for Online LIVE Conference on Zoom Meeting Also Open
Conference Dates: 22-23 November 2022
Conference Venue: The Federal Kuala Lumpur, Bukit Bintang, Kuala Lumpur, Malaysia
Deadline for Abstract/Paper Submissions: 20 November 2022
Conference Application Form: Click Here
Conference Format: Hybrid (Both Online and In-Person)
Contact E-Mail ID: convener@eurasiaresearch.info
Organizing Scholarly Association: Social Science & Humanities Research Association (SSHRA)
SSHRA List of Members: Click Here
SSHRA President: Associate Prof. Marek Matejun, Department of Entrepreneurship and Industrial Policy, Faculty of Management, University of Lodz, Poland
Conference Language: English
Conference Themes: Social Sciences & Humanities
SSHRA Previous Conferences: Click Here
(Vernacular Session, e.g., European Languages, Arabic, Bahasa, Thai, Chinese, Turkish, Japanese, Russian, will be organized for a minimum of 5 or more participants of a particular language)
(Only English language, full-length, original papers will be considered for publication in conference journals)
Online LIVE International Conference, 2nd September 2020
Theme: Social Science & Humanities
In-person conference held in April 2022 at London, UK
Venue: The Tomlinson Centre, Queensbridge Road, London
KEYNOTE SPEAKER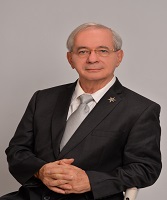 Dr. Michel Gagne
Originally from Quebec, Mr. Gagné is a high-performance lifestyle coach and consultant, a mental preparation coach with Canadian Olympic Medalists athletes ,a management trainer in international corporate circles, a speaker and facilitator for more than 50 years. He has worked in Canada, Europe, Middle East, Asia, Africa and the Caribbean.
Excellent motivator, Michel has worked with several Olympic Medallists and Athletes from Canada and abroad since the 1972 Munich Olympic Games. He has been an advisor, trainer and coach of several Olympic Coaches from Canada, Caribbean Islands, Sri Lanka, India, Malaysia, Singapore, Brunei. He was involved in the Montreal 1976 Olympic Games as Manager of the Training Venues.
He started getting involved in mental preparation for Olympic Athletes in several sports in Canada and abroad from 1972 until now.
Professional Affiliations
Dr. Michel Gagne is a Member of the Oxford Association of Management in the Grade of Certified Doctor of Business Administration.
Dr. Michel is a Founding Fellow of the Harvard Medical School Institute of Coaching Professional Association (USA).
Dr. Michel is a Founding Fellow of the World Society of Sports & Exercise Medicine and a Breatheology Master Instructor.
Dr. Michel received the 100 Best Global Coaching Leaders Award, World HR Congress, Mumbai 2017
Media Partner
EIN Presswire has a distribution "foot-print" that includes millions of users of our EIN Newsdesk media monitoring services. We also maintain one of the world's leading media directories providing us with up-to-date contacts for media in every country and U.S. state. Further distribution is achieved via RSS, email, partner websites, and social media. We are both a destination (EIN Newsdesk) and a distributor (EIN Presswire) for news. In one place you can distribute your news to the targeted audiences you select and monitor news on that topic published by thousands of worldwide sources. For more information or to try us FREE, please visit www.einpresswire.com/free