Conference Name: 11th Singapore – International Conference on Social Science & Humanities (ICSSH), 23-24 June 2022
Registrations for Online LIVE Conference on Zoom Meeting Also Open
Conference Dates: 23-24 June 2022
Conference Venue: The National University of Singapore Society (NUSS), Suntec City Guild House, Singapore
Deadline for Abstract/Paper Submissions: 15 June 2022
Conference Format: Hybrid (Both Online and In-Person)
Contact E-Mail ID: convener@eurasiaresearch.info
Organizing Scholarly Association: Social Science & Humanities Research Association (SSHRA)
SSHRA List of Members: Click Here
SSHRA President: Associate Prof. Marek Matejun, Department of Entrepreneurship and Industrial Policy, Faculty of Management, University of Lodz, Poland
Conference Language: English
Conference Themes: Social Sciences & Humanities
Conference Application Form: Click Here
SSHRA Previous Conferences: Click Here
(Vernacular Session, e.g., European Languages, Arabic, Bahasa, Thai, Chinese, Turkish, Japanese, Russian, will be organized for a minimum of 5 or more participants of a particular language)
(Only English language, full-length, original papers will be considered for publication in conference journals)
Online LIVE International Conference, 2nd September 2020
Theme: Social Science & Humanities
In-person conference held in April 2022 at London, UK
Venue: The Tomlinson Centre, Queensbridge Road, London
KEYNOTE SPEAKER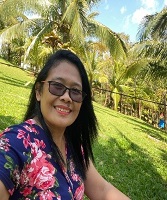 Dr. Ma. Victoria Castillo Magayon
Formator, Professorial lecturer, Science and Technology Engineering and Mathematics Department, Philippines
Topic: Curriculum Alignment Strategy and Sentimentality of STEM Students in
Conducting Research in Senior High Amidst COVID 19 Pandemic
Dr. Ma. Victoria Castillo- Magayon  is a formator (volunteer in supplementary values formation classes in public school) under the Great Lighthouse foundation, a professorial lecturer (masteral and doctorate classes), author of journal articles (authored journal articles are indexed in Google Scholar, Mendeley, ResearchGate, and Academia) such as Learning Mathematics and Differentiated Instruction in the Philippines: A Phenomenographical Study on Struggles and Successes of Grade 7 Students; and book author such as Organization and Management for senior high school under Kleafs Publishing House; and a peer reviewer of international journal articles (multidisciplinary and ISI journals-Publons). She is also a discussant of various topics both local (school based in-set trainings and seminars) and in international forum as keynote speaker in 26th International Conference on Teaching, Education and Learning (ICTEL) Nanyang Technological University, Nanyang Executive Centre, Singapore (2017); online keynote speaker in 7th Singapore – International Conference on Social Science & Humanities (ICSSH), 03-04 November 2020; and 9th Singapore – International Conference on Social Science (2021).
She is a graduate of Bachelor of Science in Mathematics (Philippine Normal University, Manila- 1991), Master of Arts in Education major in Educational Management (University of Rizal System, 2006), and Doctor of Education major in Curriculum and Instruction (University of Santo Tomas, 2017).
                        At present she is a faculty (Science and Technology Engineering and Mathematics Department) teaching Practical Research subjects and other related subjects; and a Guidance Designate of Taytay Senior High School, Division of Rizal.                        She is a qualified regional Learning Resource evaluator in Edukasyon sa Pagpapakatao (EsP) since 2017 engagement such as in 2021 a conformance reviewer of Homeroom Guidance Program Module (Q3 G1-3) regional level; and in 2020, as learning resource calibrator and conformance reviewer in ESP (G1-10) in the division of Rizal.
                        Currently approved as associate member of National Research Council of the Philippines (Division 1).
KEYNOTE SPEAKER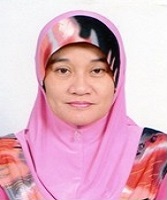 Dr. Noor Hanim Rahmat​
Deputy Dean Research, Publication, Linkages, Industry, Community and Alumni, Akademi Pengajian Bahasa (Academy of Language Studies), Universiti Teknologi MARA, (UiTM) Malaysia
Topic: The Innovation Cycle for Academicians
Currently, Dr. Noor Hanim Rahmat is the Deputy Dean for Research, Publication, Linkages,  Industry, Community and Alumni at Academy of Language Studies, Universiti Teknologi MARA, (UiTM) Malaysia. She started her teaching career as a primary school teacher in several primary schools in Singapore. She has taught in UiTM for the past 25 years. Her expertise includes language and education studies. Her research areas include language studies, educational psychology, and learning strategies. To date, she has about 75 conference and journal papers. She has already registered 43 research with the university. She has obtained 12 copyright licenses for some of her work and has published 6 chapters in a book and also 3 research-based books (solo writer). She has also won some innovation awards in language innovation competitions.
Web Links
https://uitm.academia.edu/NoorHanimRahmat
https://scholar.google.com/citations?user=HKD3aWUAAAAJ&hl=en&authuser=1
https://www.researchgate.net/profile/Noor_Rahmat3
https://www.linkedin.com/in/noor-hanim-rahmat-phd-12608643/
https://orcid.org/0000-0001-5539-7541
Google Scholar Citations-98/ h-index-5/ i10 -index-2/ Research Gate – 6.9
Plenary Speaker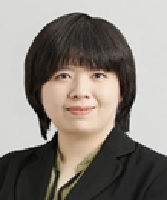 Dr.Sunny Wei Sun Leong
Centre for Continuing and Professional Education (CCPE), Singapore University of Social Sciences, Singapore
Topic: Lifelong Learning Concepts and Perceptions in Singapore
Dr. Sunny Leong is a faculty member at the Singapore University of Social Sciences (SUSS), Singapore. At SUSS, she oversees the university's work-study programs and two other minors, i.e., Minor in Employment Development and a Minor in Early Childhood Education Leadership. She is currently a member of the American Association for Adult and Continuing Education (AAACE) and the Singapore Semiconductor Industry Association (SSIA). Her current research interests include lifelong learning and workforce development.
Internet Profiles:
LinkedIn: https://www.linkedin.com/in/weisunleong/?originalSubdomain=sg
Orcid Id:  https://orcid.org/0000-0001-8131-2468
Media Partner
EIN Presswire has a distribution "foot-print" that includes millions of users of our EIN Newsdesk media monitoring services. We also maintain one of the world's leading media directories providing us with up-to-date contacts for media in every country and U.S. state. Further distribution is achieved via RSS, email, partner websites, and social media. We are both a destination (EIN Newsdesk) and a distributor (EIN Presswire) for news. In one place you can distribute your news to the targeted audiences you select and monitor news on that topic published by thousands of worldwide sources. For more information or to try us FREE, please visit www.einpresswire.com/free