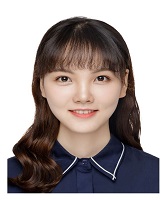 Submitted By:
Yizhu Chen
Undergraduate in Cultural Studies and Japanese Studies, Southeast University, Nanjing, China
Article
Driven by the remarkable economic growth, China, as the largest developing country in the world, has been witnessing increasing energy demand over the decades. To accommodate the incremental energy needs and sustainable development, the economic transformation is underway, with the energy sector evolving rapidly from central planning to more market-oriented management. Except for oil, China has now taken the lead position (surpassing the United States) in the consumption of virtually all major commodity categories. According to the International Energy Agency, China will make up 20 percent of world incremental energy demand, and for half of the increase in coal use over the next three decades.
On one hand, as predicted by China National Petroleum Corporation (CNPC), the country's oil demand will peak in 2030, followed by gasoline demand in transport sooner. Additionally, gas demand is expected to meet a 300 billion cubic meter (bcm) increase in demand over the next 20 years. According to the CNPC forecast, in spite of the foreseeable decline of coal consumption, it will still occupy a relatively high proportion in 2050, with a third of primary energy use. On another, with the progressive awareness of environmental protection and sustainable development, China has been mindful of more sustainable energy, such as renewables, nuclear, hydro.
This paper draws on various specialist documents on energy governance and policy in China. as well as China's participation in global energy governance. This paper illustrates the governance structure of energy in China that the CPC administrates the NPC, the State Council, the State Council exercises power over the commissions and ministries, and state-owned enterprises. Under these entities are types of institutes, universities, and research centers. With a clear flow diagram of the historical development of China's participation in global energy governance, this paper demonstrates that there is a shift from passive engagement to more proactive involvement, seeking a more influential and higher international status. A brief description of five major areas of energy reform in China is also included, including energy market system, energy prices, power grid, and oil and gas pipeline, energy laws and regulations, and government functions and energy regulatory system. To understand the pathway of China's energy-related government administrations chronologically and systematically, we illustrate a flow chart from the planned economy to further deepening the energy market reform period, with a brief description of the role of different ministries. In this study, we conduct a systematic review of different phases of China's energy policy development since the 1950s. 
Relevant Links: https://www.seu.edu.cn/
___________________________________________________________________
Disclaimer: Any opinions and views expressed in this submission are the opinions and views of the person who has submitted the article, and are not the views of or endorsed by the Social Science and Humanities Research Association (SSHRA). The accuracy of the content should not be relied upon and should be independently verified with primary sources of information. The person submitting the article does not necessarily be the author of the article. The Social Science and Humanities Research Association (SSHRA) shall not be liable for any losses, actions, claims, proceedings, demands, costs, expenses, damages, and other liabilities whatsoever or howsoever caused arising directly or indirectly in connection with, about, or arising out of the use of the content. For any issues or any reporting, write an email to convener@eurasiaresearch.info
___________________________________________________________________